AC Drive Panel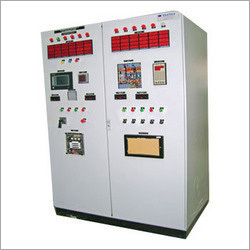 AC Drive Panel
Product Code : INDO 03
Brand Name : INDO ELECTRICAL
| | |
| --- | --- |
| AC Drive Panel | |
We are leading manufacturer of high performance and efficient range of AC Drive Panel that is widely appreciated for its compact construction and unmatched processing speed. Manufactured from quality raw material, this range offers outstanding performance and durability.
We Are On The Highly Demanding Field Track Of Energy Efficient Electrical & Power- Electronics Equipments , Process Control Instrumentation, Automation, Safety & Security Products In Wide Range Having Credentials On Different Application Sector As Stated .
High-Tech Various Process Plants As Rolling Mill, Electroplating , Extrusion, Reduction Of Aluminium, Copper, Iron, Steel ; Cement, Ceramics, Carbon, Coke, Chemicals ;Paper, Plastics, Packaging , Printing, Dyeing ; Wire Drawing, Textile , Hosiery , Jute, Rice, Sugar Mills; Rubber & Tannery; Pharmaceuticals, Food Products & Beverages; Power Plants & Water Treatment Plant; Metallurgy & Mining ,Casting Forging & Foundry , Oil& Gas ,
Materials Handlings Conveyor, Eot Cranes, Elevators;
Project Houses , Oem, Technical & Medical Institutions , Banks & Offices.